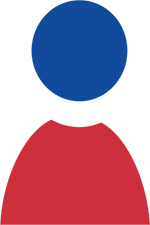 Kim Eun Hye Fakten
Name: Kim Eun Hye (auch bekannt als Grace Kim)
Geburtstag: 11. April 1987
Alter: 34 Jahre
Nationalität: Koreanisch
Grace Kims Profil
Kim Eun Hye, better known as Grace Kim, is a South Korean singer and member of the retro-inspired vocal trio The Barberettes. She was born on April 11, 1987 in South Korea.
Grace Kim formed The Barberettes in 2012 with members Shinae An Wheeler and Sunnie Lee Kyeong. The trio gained popularity for their vintage sound and style, drawing inspiration from 1950s and 1960s pop music.
In addition to her work with The Barberettes, Grace Kim has also appeared on various television shows and performed in musical theater productions.
Fun Fact: Grace Kim is fluent in English and has a degree in film from Konkuk University.
Sobald wir für diese Seite urheberrechtlich geschütztes Material verwenden, werden wir hier die entsprechenden Bildrechte erläutern.